Sale Sneak Peak: 375 Pop Up
The Luxury 9 Pop Up, closed its doors in February and with that closure I purchased a number of items before the last day . These you may have seen if you follow me on Instagram, if you haven't don't worry they will make a appearance in this space.
Luxury 9 has now re-branded and are launching 375 Pop Up, with the first sale running March 12-22. It will feature many labels which I consider the creme de la creme of the luxury streetwear market. These brands are getting high recognition and appreciation currently in the fashion industry. It will also feature classic brands that I feel have really embraced street-wear influence and have moved to include sneakers, sweatshirts, and track-pants in their runway shows season after season.
Brands you will find here beginning Sunday:
*BUSCEMI *OFF-WHITE *COUNTY OF MILAN BY MARCELO BURLON *VETEMENTS *CHANEL *VERSACE *GUCCI *FENDI *VERSACE *MR&MRS ITALY... and many more.
The store manager Z, and Sean are both knowledgeable and passionate about the assortment for this sale. From taking a firsthand look around they brought in great merchandise for those interested in current Spring 17, or past Fall 16/17 merchandise. There are also key items from Spring 16 and Fall 15 from some of these brands. I snapped a few pictures so take a look below to get a feel of what you will find inside the 375 Pop Up.
OFF-WHITE
Men and Women's merchandise are available. Most items I recognized were either from Pre-Fall/Fall 16' or Fall 15'. They had all sizes available, but there are limited stock of jackets, pants, and key sweatshirts. All merchandise is around 50%-60% off. For example, Women T-shirts are $90, long sleeve shirts $120. Men's T-shirts are $120, long sleeve shirts are $140. The Caravaggio' hoodie will be $220, t-shirts $120.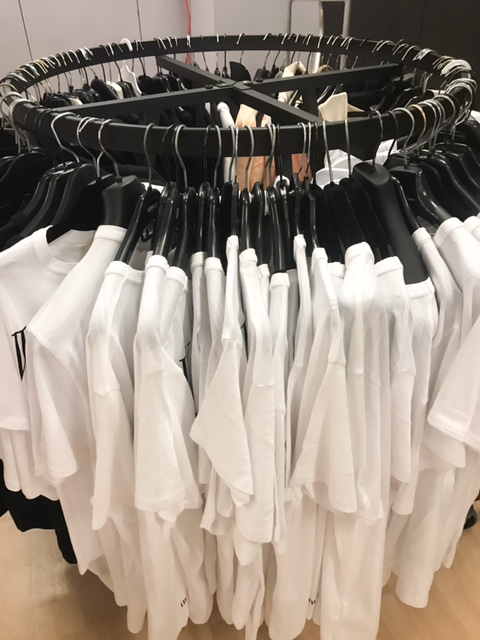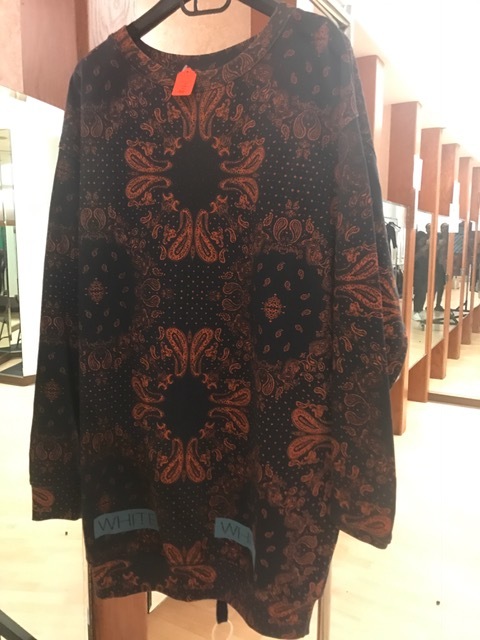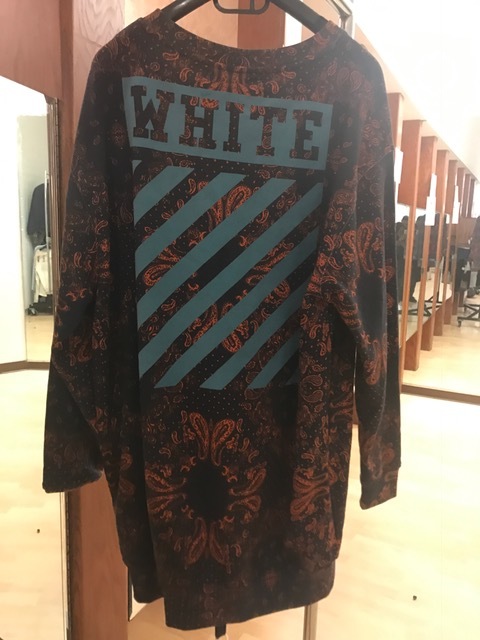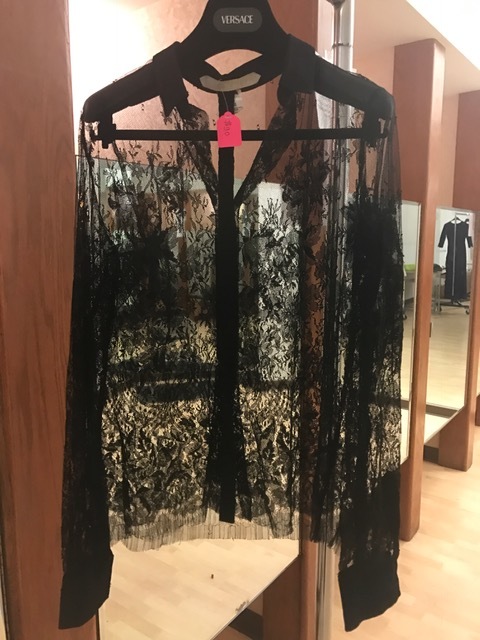 Shoes
I saw a assortment of both men and women shoes that included Christian Louboutin sky high heels and studded sneaker, Chanel loafers in nude and navy, Loewe espadrilles, Buscemi sneakers, Fendi espadrilles, Off-white boots, heels, and sneakers....and so much more. Availability in each style is limited. Remember this is a pop-up sale, not a retail store. Shoe prices vary by style and at the time I arrived were not all confirmed. However the discount will fall in between 30%-50% off. The Gucci Princetown fur loafers were confirmed it will be 30% off retail.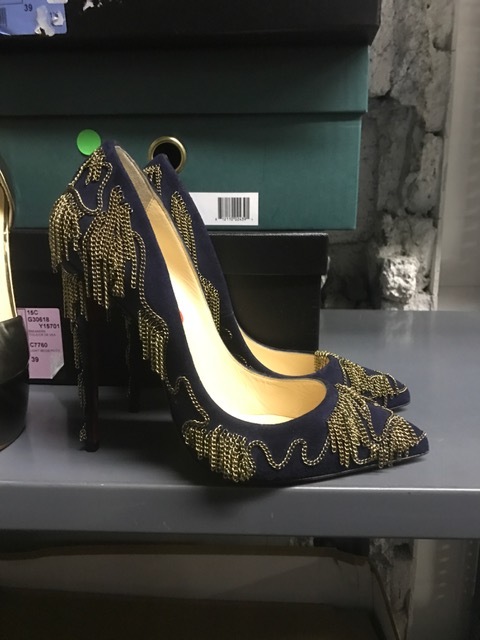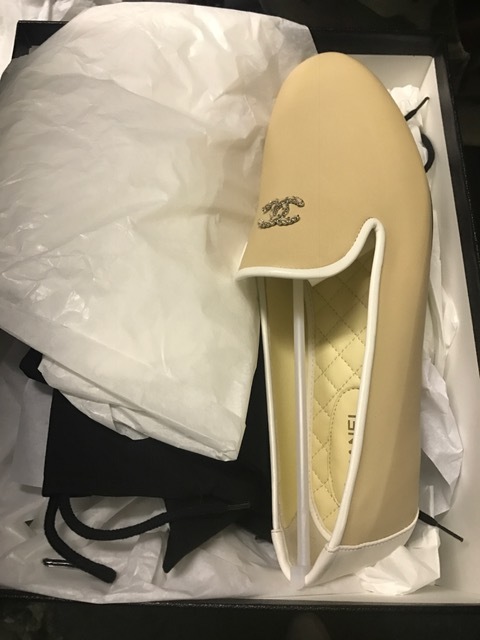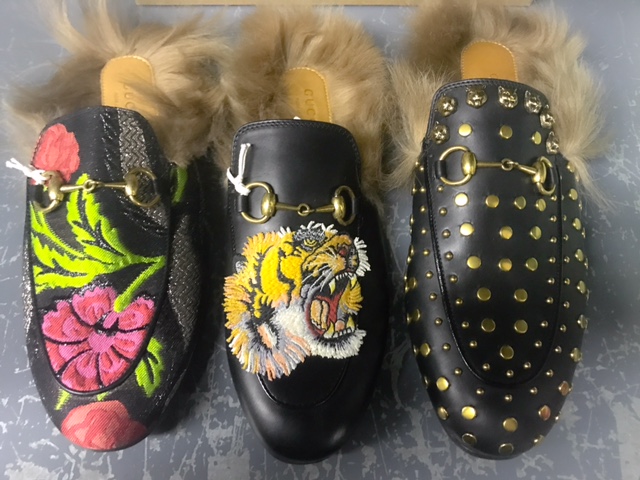 This Gucci duo of the Gucci Acid Bloom Bomber Jacket and t-shirt would look great with black denim. All Gucci items will be priced at 40% off the retail. Most items are from the Fall 16' collection.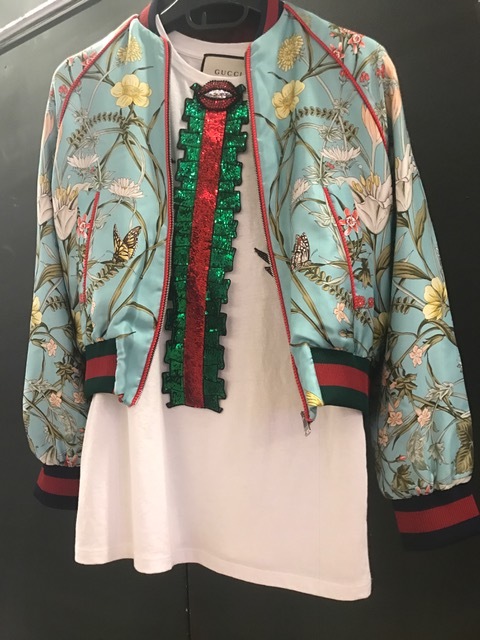 COUNTY OF MILAN BY MARCELO BURLON
I will be honest and say I did not know about this brand before yesterday, but I was amazed by the goth interpretation of sportswear coolness and the bold graphic prints of native Argentinian motifs. The silhouette and cuts reminded me of Margiela. Shirts for this brand will start at $60. The limited edition book and T-shirt box set retailed at Barneys for $430 and will be $180 at the sale.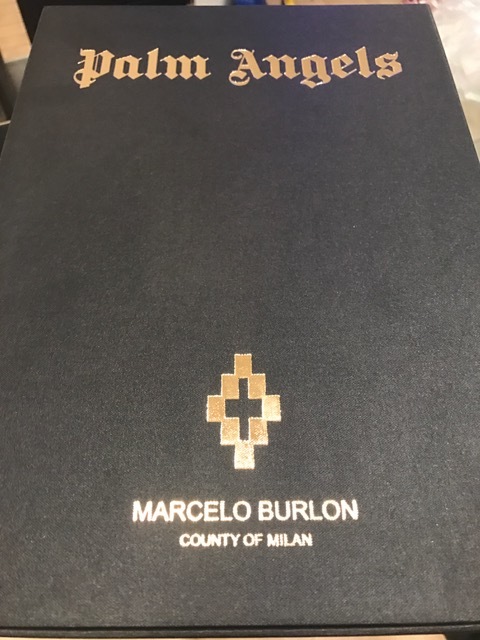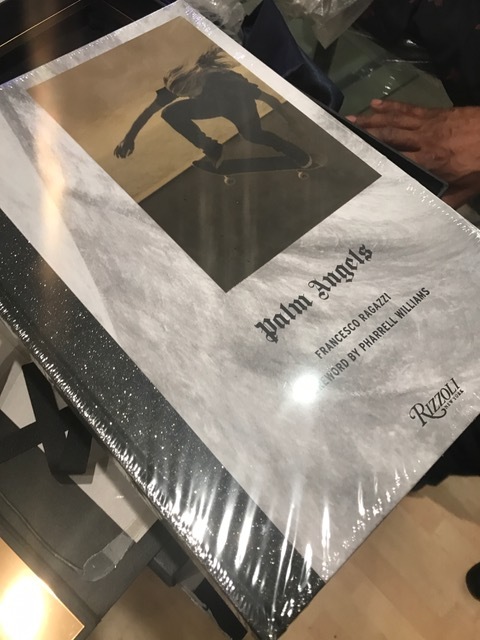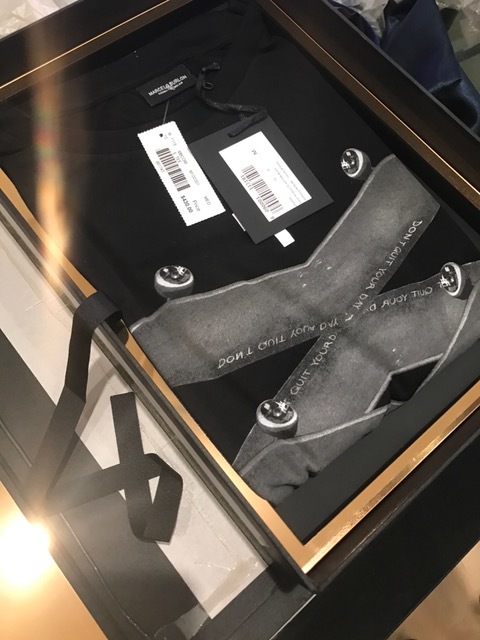 Other brands that will be at the sale include Versace, Rick Owens, Vetements, Mr & Mrs Italy ... and more. These brands will all be up to 60% off the retail price. The Mr & Mrs Italy coats were confirmed they will be 60% off the retail price. The team was working very hard to set-up and prepare for the start on Sunday, so unfortunately I was only able to snap a few items to give you any idea. Bags will also be available but upon my arrival were still awaiting to be unpacked. But I saw Valentino, Off-White, Versace, Fendi, and MCM backpacks amongst the assortment awaiting to be filled behind the counter.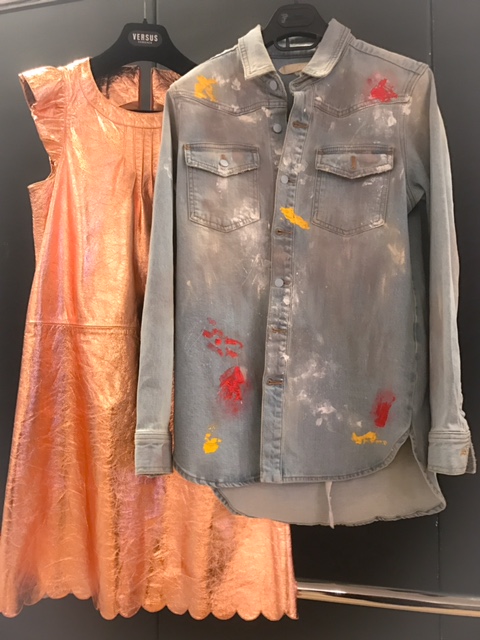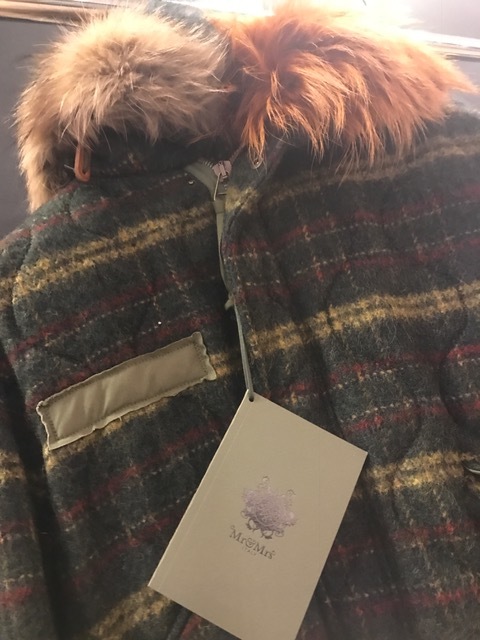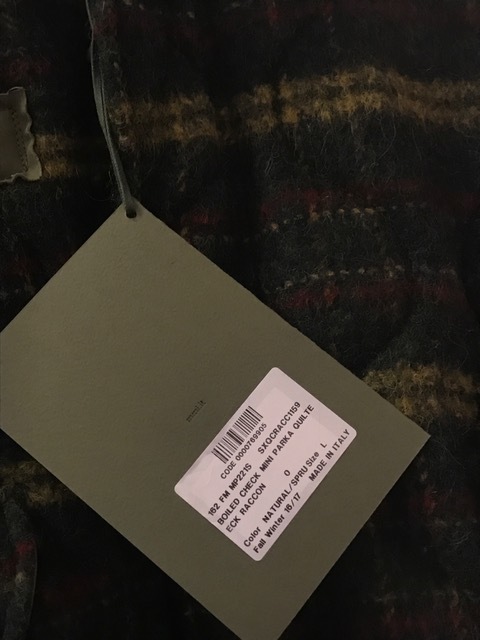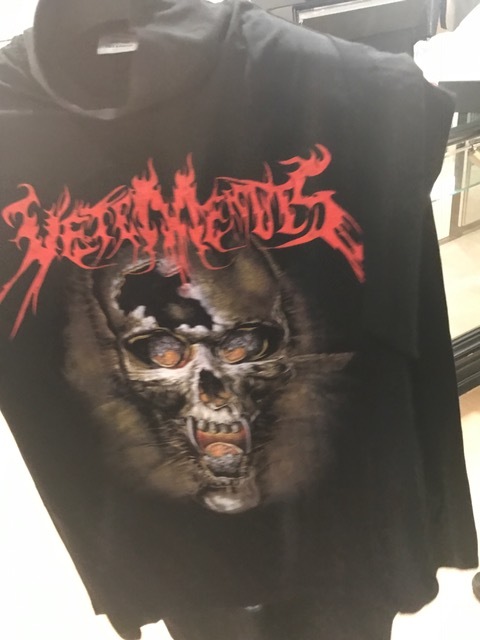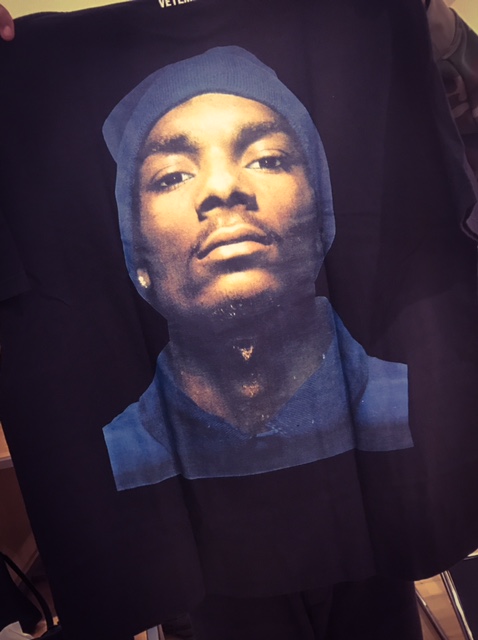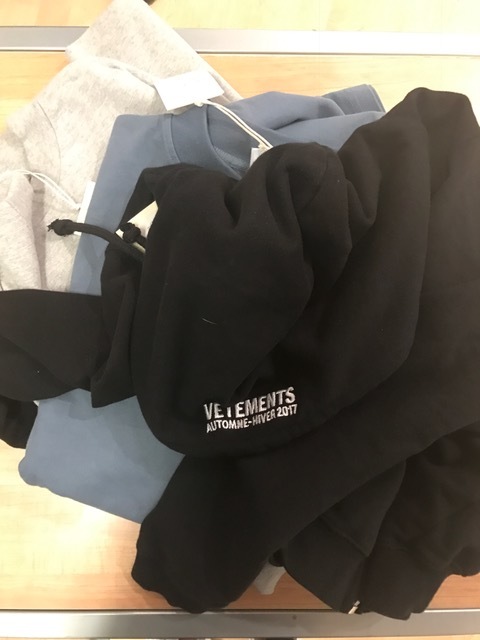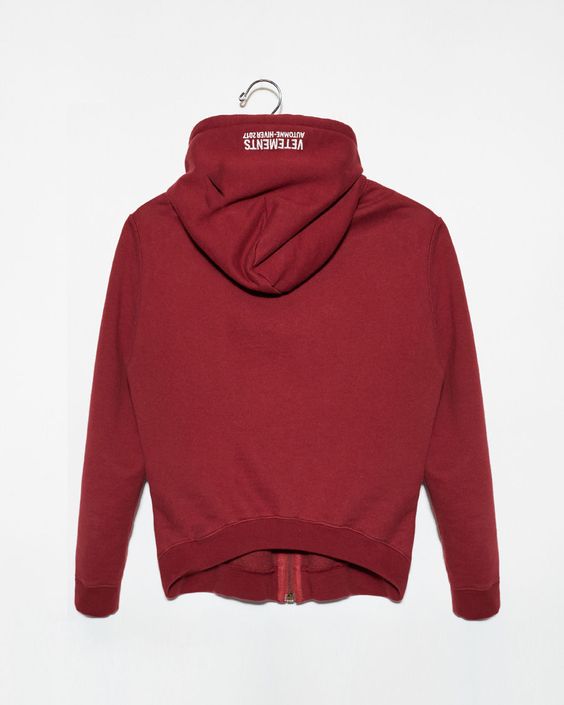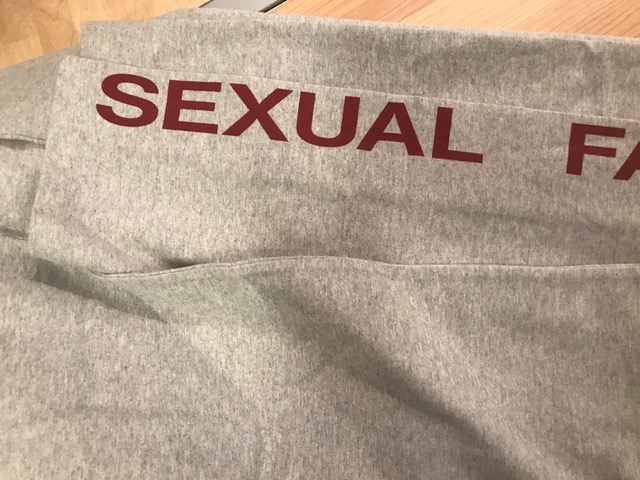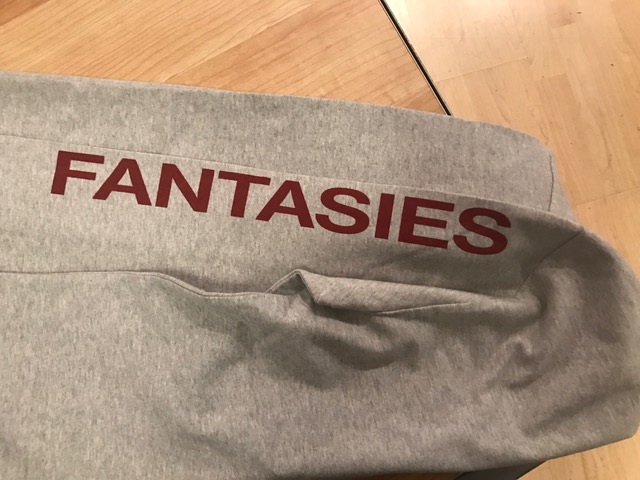 There will also be a few checkout tokens of appreciation ( subject to availability and discretion of 375 Pop Up).
Give a shout out on Instagram while in the store shopping and you will receive $10 off each item you purchase.
Spend $200 and receive a Marcelo Burlon water bottle.
Spend $500 and receive a Off-White c/o Virgil Abloh White Workwear Backpack to take all your new duds home in!
Note..This is while supplies last.
The sale begins Sunday at 12pm. For updates on this sale as it progresses follow me on Instagram. For dates and times of this sale visit, here.