Comedy Cellar Casual
It was my best friends birthday, so I told her whereever you want to go is my command. Her fairly new obsession led us to the Comedy Cellar in NY. It would be my first time there so I was excited.
Earlier in the day I took a trip to my favorite NJ location: Bergen Center. I was able to find a few good deals that day which I will likely share in upcoming posts. But for now here is what I wore on this Saturday night to the 8:45pm showing.
NOTE: A lucky surprise set by Ray Romano occurred, and I was all too excited. I have been binge watching "Everybody Loves Raymond" on Netflix for the last month!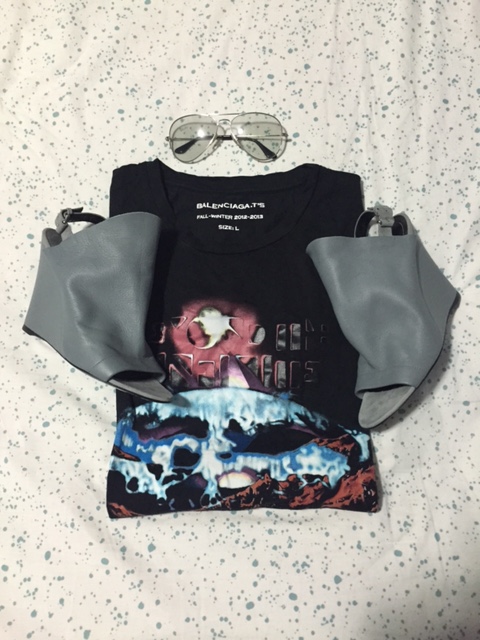 I wear these Eileen Fisher harem pants everywhere because I love the way they hit at the ankle. The top is circa 2012-2013 "weird trip" by Balenciaga. And if anyone is every looking for a stylish wedge, I suggest these Balenciaga glove wedges. I found my pair at Off Saks at over 75% off and bought because this style is always made in some variation each season. SHOPPING TIP: try to think long term in "most" purchases. Will you dare wear that next year??